Activities
---
We'll Guide You Through Your Best Adventure...
Whether you're a skilled outdoors person or just getting started, we have something to offer everyone!
Join us as we explore the outdoors during all seasons, by land, by air, or by water.

Hiking
Get out onto the mountains nestled in the backyard of New York City for a fun and invigorating day in nature. Explore and scale new heights from the ridges of the Shawanagunks to the back trails of Bear Mountain. Summit to the pinnacle and see the panoramic views of New York, Connecticut and New Jersey. Trails and complexities for all levels.

Night Hikes
The Ultimate Night Hiking Experience, this will challenge all your senses!
Deep in the dark of night, equipped with flashlights and compass, seeking out the mountain pathway to the breathtaking sunrise vista!! This will bring back memories of our younger years...
We hit the trails shortly before the graveyard shift... trained our night-vision capabilities on the van on the ride up, and GO...
During the night we will break for a late dinner / snack, start a campfire (ghost stories not included, yet...) and jump into the lake for a swim in the dark...
Rock-climbing
Learn to Rock Climb, or advance your existing "spider" skills. Fully insured, licensed, and accredited instructors will prepare you to scale the walls with full professional equipment.
Under highly qualified supervision you will learn to move on the rocks, climb and belay, and understand the required safety and back up procedures. For beginners, as well as advanced, experience a spectacular countryside from a view high above...
Horseback Riding
Ride Western or English style along the beaches Jamaica Bay, dash in and out of wooded trails and gallop through the water. Don't know how to ride? Experienced instructors are there to assist your needs.
On the River: Whitewater Rafting, Canoeing, and Kayaking
Escape from the Urban Jungle during the heat of summer and retreat to the cool Delaware Water Gap. Maneuver your own kayak or canoe and take a plunge into the refreshing river or steer through the rushing rapids on a whitewater raft.
Sailing
Admire the skyline of NYC by cruising on a 65ft sailboat up or down the Hudson River, sail around the Statue of Liberty and under the Verrazano-Narrows. Sit back, relax, and enjoy the breeze in your face, or help the captain raise the sails and steer the boat (you will be on the wheel), and learn about gibing and tacking.
Skiing/Snow Boarding
We partner with the Diamond Dogs Ski Club to bring you the most exciting winter experiences. Domestic trips to Vermont or out west, and international trips to Canada, Switzerland, or Chile, we have the white arena covered.
Weekend Escapes
Stay a weekend in a lake-front cottage surrounded by mountains within a two-hour drive from NYC. Our destination offers a limitless array of activities and sports, staffed with instructors who will help you to master everything from trapeze to waterskiing. Join our touch football and volley ball games, regroup with friends, old and new, for a delicious meal with a glass (or two) of wine, experience the nightly bonfire light up the sky, and party into the wee hours of the morning.
Prefer a more relaxing and upscale atmosphere? Join us on the 25 acre manicured grounds of "our" private estate. Play water-volleyball or tennis, sunbath by the pool, or pet the domestic ponies.
Wine Tasting
Never be intimidated by a wine list again! One of our wine tasting experiences will ensure you never confuse your 'crisp' with your 'dry' or your 'Oaky' with your 'Tannic'. You'll simply wow everyone with your depth of knowledge on regions, grapes and vintages. Sit back and relax as you take in the scenic beauty of the wine country, and spend the day tasting wine without the hassle of driving your own car. Most of our wine tasting tours are combined with other activities such as pumpkin and/or apple picking.
X-treme Adventures: Paintball
Paintball is an exciting game that combines strategy, quick wits, cooperation and humor to provide great fun on outdoor playing fields. Come with a group, or come by yourself and join others to form a team. Reduce your stress level with outrageous fun. Before beginning play, each person is outfitted with coveralls, face mask, and a CO2-powered marker which uses marble-sized, water-soluble paintballs. A referee will explain the safety rules, and then instruct the teams in a variety of incredibly fun games.
Hot Air Ballooning
Riding in a hot air balloon is a once-in-a-lifetime experience that lets you sail the winds on a dream come true. A hot air balloon ride is a breathtaking adventure that combines the feeling of a nostalgic voyage of discovery with a sense of beauty. The burst of size and color of our balloon against a blue sky makes a lasting impression on everyone.
Experience the thrill of rising gently above the earth and drifting gracefully and silently through the air. The views and the sensation of freedom will never be forgotten. Experience the peace and tranquility of Hot Air Ballooning and leave the cares of the world behind as you gracefully drift over the countryside.
International Trips
Explore international boundaries and immerse yourself in new cultures to experience sights, sounds, and tastes beyond the previously known. Join other international adventure seekers and create life long memories of Dynamic world expeditions.
Social Events
What better way to connect with fellow adventures than at Dynamic Outdoors' monthly social parties. Meet and mingle with members and non-members alike. Share stories of or learn about past Dynamic Adventures.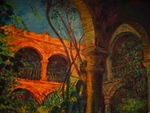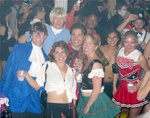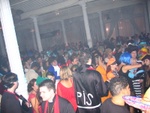 Training Days / Training Camps
Does the thought of the tackling the hills of the Inca trail intimidating you, or the long ski runs in Zermatt? Don't worry, D.O. training camps will help you get into shape so that you don't have to miss out on any of the great activities that come with our international travel packages.
Corporate Events
We provide superb venues for entertaining important clients, business associates, and friends. Enjoy a day of seasonal activities against a backdrop of natural splendor.
Our programs allow groups to learn and experience the dynamics off-site team building, goal setting, and goal achieving. They are highly customizable and can be easily modified to accommodate any level of challenge.
Photography Opportunities in Nature
Spend a day with us for a photography and relaxed hiking holiday in beautiful remote areas of NY/NJ/CT National Parks and Preserves.
Creative and active escapes for all levels of photography and hiking abilities, from beginner to veterans, anybody desiring to experience new outdoor environments. Meet fun people, walk mountain trails (easy to moderate), renew your outdoorsy spirit, and recharge your creative energy.
---
Fall Foliage - Sailing Excursion to Long Island Sound
Plus: Afternoon Wine Tasting/ Pumpkin Picking, Long Island's North Fork
Sunday, October 11 - Limited Space
Details & RSVP: http://sailingwinebb10-11-09.eventbrite.com


* * * * *

White Water Super Challenge
The Class 5 Upper Gauley, WV !

Friday, Sep. 25 to Sunday, September 27
Details & RSVP: http://gauley2009.eventbrite.com


---

---

Local Trips and Events









Sailing Excursion to Long Island Sound
Plus: Afternoon Wine Tasting, Long Island's North Fork
Sunday, - Limited Space
Details & RSVP: http://sailingwinebb8-2-09.eventbrite.com/

* * *

The 7 Hills
Intermediate Rock Scrambling & Day Hike
Saturday,
Details & RSVP:




Fall Foliage - Storm King Mountain - Double Top
Intermediate Day Hike
Saturday, October 10
Details & RSVP: http://stormkinghike10-10-09.eventbrite.com


* * *

Special Expedition - The Storm King Scramble
Advanced Rock Scramble & Day Hike
Saturday, October 10
Details & RSVP: http://stormkingscramble10-10-09.eventbrite.com